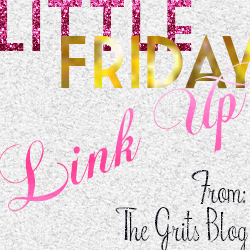 Tonight I stepped out of my comfort zone just a smidgen. I cut 9 inches off of my hair.
I will be sending this lovely ponytail to Pantene Beautiful Lengths. Cancer is terrible and if there is something I can do to alleviate someone else's pain and discomfort, even in this small way, I am honored to do so. If I can help someone else feel beautiful, or at least normal, in a time of turmoil it is worth this tiny ponytail. It doesn't seem like much, in the grand scheme of things. I wish that I could do more. I wish that I could take on some of the pain of those suffering from cancer, especially for my grandma, who lost her hair this week and starts her second round of chemo. For now, this is my small step to help kick cancer's ass.
Also, I got my eyebrows waxed for the first time in my life. Why haven't I done that sooner?! Sherri at Studio 1 Salon is amazing! Oh, and we're neighbors. Small world right?! I hope we're in for a girl's night soon with my sassy new hairstyle!
I cooked a lot today, but most importantly I made the best smoothie that I have ever had in my entire life. It tasted like an oatmeal cookie. I mean, exactly like an oatmeal cookie. Like, I have found a replacement for my Oreo obsession, it is that GOOD!
Oatmeal Cookie Smoothie:
1/4 cup oatmeal
1/2 frozen banana
1/2 cup coconut milk
1 tsbp raw blue agave nectar(or honey)
1/2 tsp cinnamon
1/2 tsp vanilla extract
a pinch of ginger
a pinch of nutmeg
a pinch of salt
Pulse oats a few times. Add all other ingredients. Blend until smooth. Enjoy in your fave glass. Lick the glass when you're done.
All My Love,
Meg